Brush High School


Class Of 1965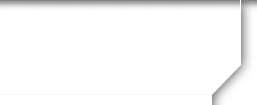 50th Reunion Comments
50th Reunion Comments
It was one year ago today that you received your first reunion email stating that "this is the letter you have been waiting for for 49 years!" And here we are, one year later, together again...one more time. But, instead of coming from different tree-lined streets throughout South-Euclid & Lyndhurst, tonight we come together from 23 states...
Alaska
Arizona
California
Connecticut
Florida
Georgia
Illinois
Iowa
Kansas
Maryland
Michigan
Minnesota
Nevada
New Jersey
New York
Ohio
Oregon
Pennsylvania
South Carolina
Texas
Utah
Virginia
Washington
Tonight's event took one full and fun year of planning! So many have said to me...it's so much work, you must be happy it's almost over. But, the truth is, it's been a busy, but amazing year in my life, and I am grateful to all of you for being so kind and responsive! It was great calling classmates from "way back when" and saying, "Hi, this is Judi Diamondstone Feldman!" Each time the reply was, OMG, you're kidding! But no, it was really me and our countless conversations were wonderful!
I certainly did not do this alone!
I would like to take this opportunity to gratefully acknowledge all those who took part in making this evening memorable!
First of all, Lynne Main Caldwell, who has been a constant source of support throughout this whole process. And, she used her creativity and skills to create the decade memory displays in our Journey Hall. AND, she came in real early, from Texas, to help run errands and set up this evening!
And, Kathy Randazzo Cipriano who made all the arrangements, created, picked up and delivered the beautiful cake from Archie's Bakery replicating our tasteful memory from growing up with Hough Bakery birthday cakes! Also, that is Kathy's amazing 1965 red Mustang convertible parked by the door you entered. What a cool way to begin a trip down memory lane. Thank you so much, Kathy!
Also on our dessert table, you will find individual cheesecakes, baked for us by Berni Pestino. She owns Cheesecakes by Berni, in Columbus. When I called Berni with my idea to feature her cheesecakes at our reunion...she said "I've got you covered" and she gifted us the dessert you are enjoying tonight! They are beautiful & delicious...thank you so much, Berni!
Jan Biederman and Lynne Stone Anderson helped create the beautiful centerpieces that completes the vision of our Brown and GOLDEN celebration.
To Sally and Sandy Siegler...thank you, thank you, thank you, for the countless things you did to help make this easier for me to do from Maryland. From the bamboo stick painting, to the candy pick-up, and everything in between, you guys remain amazing!
And of course, Sandy...our money guy, you kept impeccable records of every transaction and an up-do-date accounting on the website of checks received...it made life easier for all of us! I heard a good time was had by all who participated in today's golf outing. Thanks, also to Sandy for organizing it!
Thom Treer, thank you so much for getting up early tomorrow to reserve a private spot at Lyndhurst Park for our casual "good-bye". Also, we will be gathering groups, throughout the evening by elementary school. Thom kindly agreed to photograph each group and they will be posted on our website. So listen throughout the evening for your elementary class picture!
Thank you to Dave Chilson for his enthusiasm and knowledge as witnessed by everyone who enjoyed his tour, last night, at the South Euclid - Lyndhurst History Gallery that Dave helped create. Since we worked together planning our 45th reunion, Dave and I have become close friends. I have to tell everyone here, that Dave is an amazing man who wakes up every morning thinking..."What can I do to make our world a better place?" Thank you, Dave, for being YOU!
And Dennis Block organized the Brush Football Game...GO ARCS! He also spearheaded, and saw to completion, the Class of 65 Class Gift. Hopefully all of you have had the chance to drive by our Alma Mater and see the LED lighted sign that your generosity made possible. Dennis was passionate about presenting the system with a gift to be proud of...may it light and shine for decades to come! Thanks, Dennis!
****************

**Hopefully many of you have had a chance to enjoy tonight's photo booth! It will be open until 10:00. I made arrangements to make sure that everyone in the picture receives a copy of the photo strip. It may not come out of the booth immediately, if you are part of a larger group, so check back periodically because our attendant will be printing throughout the evening.
**All prints are being saved on a scan disc and they are being shown on the large screen in the Journey Hallway.
*************
Now it's time for reunion "awards."
I'm not going to do the typical awards.
To the person who came the furthest...we are happy you are here!
To the person with the most grandchildren...enjoy them!
When thinking about what I would like to gift our winners,
I decided on a bottle of wine.
Then I remembered that Erin & Joe Andre own a vineyard!
Perfect!!! I called and spoke with Joe about the possibility of presenting a bottle of "Andre's Finest" to our classmates. He & Erin did not hesitate! So I would like to publicly thank Erin and Joe for their kindness and generosity providing us with tonights gifts! Thank you so much!!!
At this time in our lives, when we appreciate and need quick action...there is a term that describes just such a person...FIRST RESPONDER.
Well, tonight, I would like to acknowledge our reunion's first responder. The first classmate to press that SEND button and have his name added to our Reunion Attendee List (after the committee, of course).
That person is Tom Kristof.

Throughout the year, I have requested you FIND FRIENDS. Well, many brand new classmates did sign up and I would like to thank the person who sent the most to our site. Now, I have to go by what you tell me, because I have no personal knowledge of how people find us. Based on what I've been told...Our #1 LOCATOR is Paul Siebert.
******************
Reunions are fun and we have had many of them throughout the decades. There is conversation going around that this just might be our last big reunion. Well, I am not committing one way or the other, but I'm the first one to remind people, that by the time we have our 60th we will almost be 80 years old! But, that's a long way off.
The reason I'm addressing this now, is because it has come to my attention that we have classmates who are attending their very first reunion. Will all first timers please stand and be welcomed. We are so happy you joined with us tonight!
*********************
Brush High School served us well.
It prepared us for the world, as we knew it in 1965.
It sent us out ready to make a difference, for ourselves and future generations.
Our class produced...
accountants
artists
attorneys
authors
business owners
CEOs
consultants
designers
doctors
engineers
entrepreneurs
environmental specialists
musicians
a National Security Advisor
nurses
scientists
social workers
a Sy Young Award Winner
teachers - from preschool to college professors
and the list goes on and on!
We were, and still are a generation of game changers, and we owe much of our success to the teachers & coaches at Brush High,
and 50 years later we are together,
once more to celebrate our memories!
***********************
We are also so appreciative, and in debt, to many of our fellow classmates, with us tonight, who served our country, in uniform, and gifted us with the freedom we continue to live each day.
Freedom is NOT FREE!
To all of you, we say a very heartfelt THANK YOU!
Please join me on the dance floor as we, your friends and peers, express our deep appreciation for the sacrifices you made.
Thank you for protecting our freedom...
Joe Andre
Richard Belkind
Terry Bell
Andy Benz
Dennis Block
Tim Brady
Dave Chilson
Jerry Ciricillo
Les Evans
Dave Fess
Steven (Bud) Forsythe
Doug Fox
Jim Fredrickson
Paul Gutmann
Chuck Kampinski
Jim Kopf
Ed Kraus
Bernie Lemay
John Lemmo
Jerry Negrelli
Larry Rich
Roy Thorsell
Brian Wedler
Michael Winger
Robert Wolfe
And with respect to those we have lost, due to war or other causes...
John Corrigan
Paul Duale
Steven Dumek
Jim Grano
Pat Luca
Frederick Pulse
Frederick (Rick) Spragge
At this time, I would like to invite all spouses,
significant others, & guests of our classmates who have served,
to join with us so we can thank you!
**********************
Now we come to the time when we remember and we miss our
classmates who have passed away.
Together, may we celebrate their lives..
and may their memories be a blessing...
(I respectfully read the names of those we lost.)
***********
Thank you for your your patience..now it is time to party!
Please be sure to take home your party favor...
a gold 50 wine stopper...
with a personal message!
THERE IS NO STOPPING US..
WE ARE JUST GETTING STARTED!!!!