Brush High School


Class Of 1965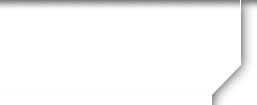 SALLY NORTON Nisley
Profile Updated:
August 24, 2015 | | |
| --- | --- |
| Residing In: | Keswick, VA USA |
| | |
| --- | --- |
| Occupation: | Ministry/ Precept Ministries International |
Children:
Heather, born 1971
Matthew, born 1974
Mark. born 1980
Yes! Attending Reunion Posted on: Sep 08, 2017 at 4:33 AM
Happy Birthday Marti! I am so glad that you were able to attend our 50th! You look fantastic, and thank you for sharing your beautiful photos of your family. I am so sorry to have missed a really wonderful reunion. Maybe I will make the 55th! Blessings to you Marti, Sally
Hey Jane,

Great to hear from you! I am so disappointed not to be with everyone this coming weekend; I know that you will have a great time at the reunion. I am looking forward to viewing all the pictures that will be posted! You were so right, Bolton rocked. I absolutely loved living on Gordon Road and having access to the school and playground 24/7! We spent hours playing on the school grounds. It is sad to know that it is no longer standing. I wonder what is there now! I can tell that you are enjoying your grandchildren, and I just know that you are a great grandma! Blessings to you Jane, Sally
Dearest Cindy,

Thank for taking the time to send me a message! I am really disappointed not to be attending the reunion. I have the blessing of serving in women's ministry, and part of my responsibility is leading inductive Bible courses, and all my classes began this week! If I were living in Ohio, I could have made it to the reunion, but with travel it was not working for my schedule and commitments. Please do keep in touch with me, and if there is anyway to get together with you and other friends, I would love it! I see that you have been blessed with many grandchildren, and how very wonderful. Roger and I are still waiting.....but we do have 2 grand-dogs! No complaints however, we have 3 amazing children whom we are very close with, and so many precious friends. Thank you for your very kind words to me, your friendship always brought joy to me and so many others. Be sure to be part of the pictures at the reunion, and post them! I am looking forward to seeing everyone and hearing about the weekend! Please give a big hug to everyone for me. Let's stay in touch! Love, Sally I would like to echo some of the former posts about Midge. I played at her home frequently along with Eileen Morris. Midge was a genuine person filled with enthusiasm, creativity, and a zest for life. I loved the playhouse that was in the Fay's back yard! Those were very wonderful years for me, playing with friends on both Gordon and Churchill roads. Some of the details of the memories of those years have left me, but I still clearly remember the love demonstrated to me in word and deed by both Midge's family and Eileen's family. I was very blessed indeed by both of those relationships.
Sally Norton Nisley