Brush High School


Class Of 1965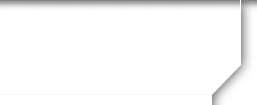 DOUGLAS GORDON
Profile Updated:
August 26, 2015
Yes! Attending Reunion
Comments:
After graduating from Ohio University '69, I taught the sixth grade at Noble Elementary School in Cleveland Heights. I moved to Portland in 1973 after graduating from Law School at the University of Wisconsin--Madison. The Pacific Northwest is a wonderful place--living here continues as one of my life's great adventures!
Lois and I were raised in homes a door away on Haverford Drive in Lyndhurst, and were in Richmond Road elementary 1-6 together, and then Greenview and Brush. Our families socialized from time to time. I knew Lois' older brother Bob pretty well too--a good guy who held down the best Cleveland Press route in the neighborhood--something to be envied in those years. I remember Lois' mom and dad as being friendly and hospitable. Lois and I were friends and this included some dating at some dances at the YMCA and at Brush. The Horns gained some attention in the neighborhood when they bought a power boat--a rarity in that era. Lois was in her early teens and the family went water skiing on Lake Erie frequently. I'll never forget the time that I was invited along and joined in with skiing and the adventure of being out on the big lake.
I remember Lois as a sweet person with a good sense of humor, who impressed me as being very mature for her age. She had many friends and seemed to be a happy person. Once we finished high school we both went to college and I never connected with her again.
Needless to say, I am very saddened to learn of her passing.
8-31-15
Doug Gordon
Rich's house was on Cheltenham in Lyndhurst. I lived a few blocks away and had met through a mutual friend. We were friends during our high school years. Rich had been adopted and was the only child. HIs parents impressed me as kind and warm hearted. And they pretty much gave Rich free reign--his time and space to grow up his own way. He was a one of a kind guy. I always though he was intelligent and imaginative, even inventive, but Rich was eccentric and ribald to say the least, and I never knew what was coming next. We had many laughs and fun times kicking around together. To this day I can remember Rich's wild rephrasing of the Pythagorean Theorem, which could not republished here. In contrast, at school though, Rich was not outgoing or particularly social, so I am not certain how well he was known or how wide his circle of friends was. Rich went to Ohio State, and we wrote letters to keep in touch. After graduating we each went our separate ways to begin our careers and I never connected with him again.
If anyone knows what became of Rich, when Rich died and what befell him I would appreciate your posting that here.
8-31-15
Doug Gordon
DOUGLAS GORDON
added a photo to his profile gallery. New comment added.